FAQ's
Find answers to common questions about Wallowa Valley Cleaning Products and make informed choices for a cleaner, greener home. Contact our team for any additional inquiries and let us assist you on your journey to a healthier living environment.
Collapsible Content
Why do some WVCP products contain preservatives?

A few of our products contain trace amounts of EPA-designated "safer choice" preservatives to prevent deterioration of plant-based surfactants and enzymes.

While many manufacturers do not disclose the presence of such preservatives, WVCP will always disclose all the ingredients in our products. We are continuously working to improve our products by searching for how we can eliminate or reduce the use of such synthetic materials. While there is talk of replacing these preservatives with grapeseed extract and other plant-based ingredients, scientists have yet to successfully do so. Because we know of no alternatives, we exclusively use EPA-designated "safer choice" preservatives at the lowest concentrations possible. These were selected by the EPA because they are the safest and most biodegradable. As soon as we identify a plant-based alternative, we will change over to that ingredient without delay or consideration of cost. We believe the benefits of eliminating all use of SLS (Sodium Lauryl Sulfate) and SLES (Sodium Lauryl Esther Sulfate) far outweighs our continued use of trace preservative.
Are WVCP products septic safe?

Yes. Our products are safe for, and gentle on, septic systems.

Septic systems provide rural homes with sewage treatment when municipal systems are not available. Septic systems utilize a tank and active bacteria to naturally separate waste from water and then discharge into the local groundwater. Maintenance of healthy bacteriological activity in such systems is essential to their proper operation. Bleach and other chlorine-containing cleaning products can destroy the bacteriological balance in such systems, requiring costly repairs. All our products are formulated to be readily biodegradable. We have sold over 100,000 packages of our products and have never had a single report of a negatively affected septic system. None of our products contain chlorine, which can quickly destroy the bacteriological balance in septic systems. None of our products contain SLS or SLES, which have been known to contain carcinogens.
Do you use SLS and SLES?

No.

Sodium Lauryl Sulfate (SLS) and Sodium Lauryl Ether Sulfate (SLES) are surfactants used widely, both in conventional cleaning products and in so-called green cleaners. SLS and SLES are popular because they are cheap and have a silky feel. They are soft and creamy to the touch and have a neutral odor. Because of the widely publicized concerns over the potential for 1, 4 Dioxane (a probable carcinogen) contamination in SLS and SLES, we engineered these two ingredients out of all our products. Unlike many companies that claim to be green, we use zero SLS and SLES. Our concerns were recently validated by the state of New York, which passed legislation requiring suppliers of SLS and SLES to test and report 1, 4 Dioxane levels in these and other ingredients. While we think the New York legislation is well intended, it too slowly implements testing, reporting, and maximum 1, 4 Dioxane levels. We believe this new law is "too little, too late."Rather than waiting for legislation or new requirements, we have already taken action. We did extensive research, testing, and used advanced technology to eliminate all use of these ingredients. We have done what we believe is right to protect our customers and the environment.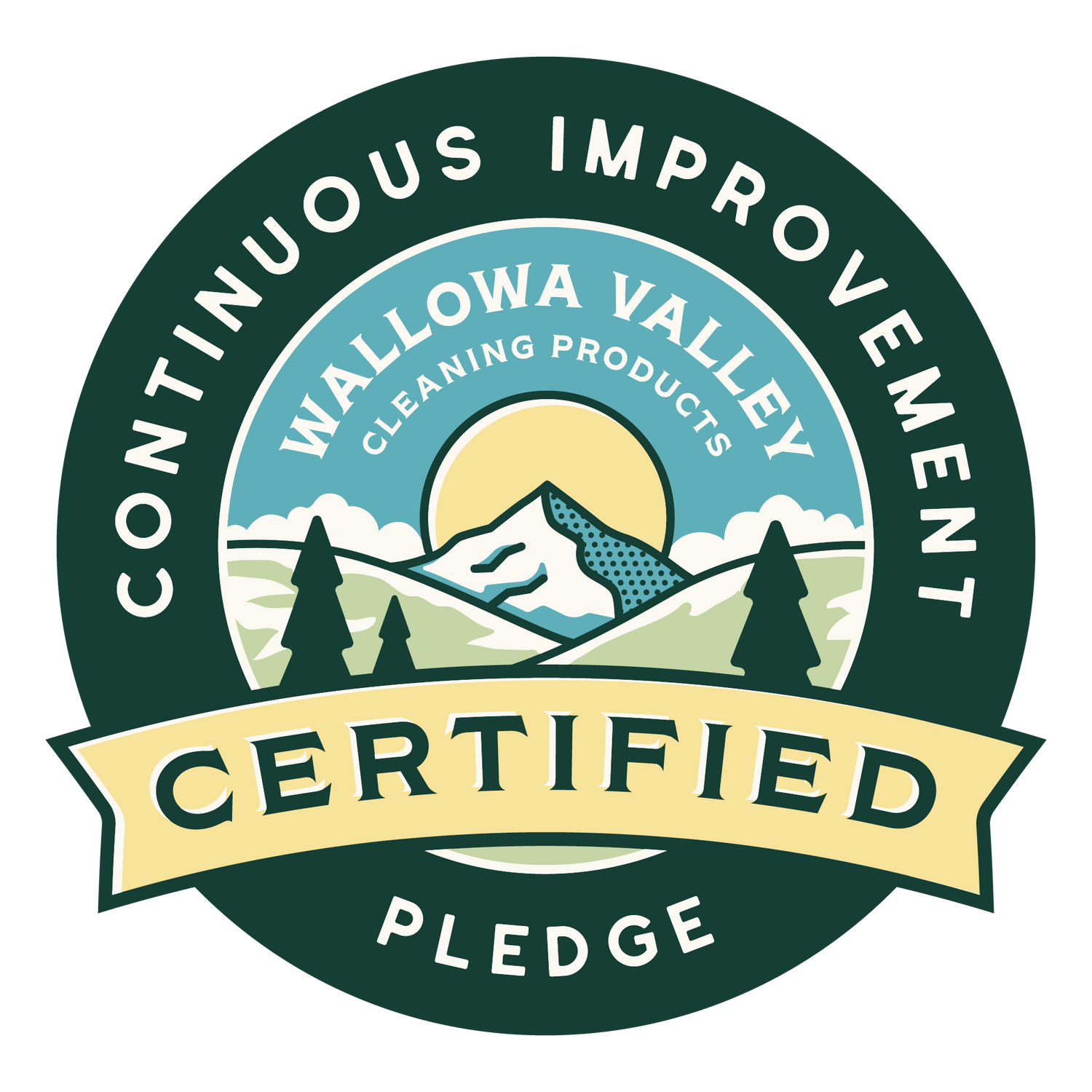 Our Pledge of Continuous Improvement
We embrace continuous improvement across our entire organization, from the products we manufacture to our distribution system to how we serve our customers.
Our Pledge